Vancouver Medical Association's 95th Annual Osler Dinner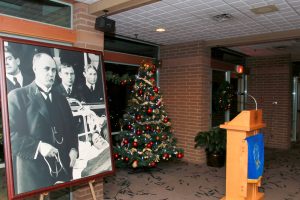 Vancouver Medical Association's 95th Annual Osler Dinner took place on Thursday, November 16th 2017. Click the button below to see photos from the event.
Special Event
The Vancouver and Westminster Medical Associations hosted a debate featuring the two candidates for President of the Doctors of BC in the 2018/19 term on Wednesday, July 12th.
Candidates: Drs. Eric Cadesky & Jean-Noel Mahy
Moderator: Dr. Arun Garg
Replay: View the replay of this live event below.
Welcome
For VMA Member Physicians

In the member's only area website (log in to access), you will find all the latest CME and social events, updates and newsletters, and be able to connect with other members in our member directory. Contribute to our Executive team.
For Non-Member Physicians

Please visit our About page for our history, constitution and bylaws. Access a directory of local Emergency Departments to assist your patients in need. Learn about our annual Osler Dinners and PIP Awards. Join the VMA.
For Patients

Patients can find information about doctors and how to find a family doctor, what to do in an emergency, and how to take a more active role in their own health on our dedicated For Patients page.
Our

Association
---
The Vancouver Medical Association, founded in 1898, serves Greater Vancouver's medical community. Over the years, it has educated, communicated, and advocated for doctors' serving the public… (read more)
Join

the VMA
---
Doctors who want to see conditions improved across Greater Vancouver should join us. Together, we can make it happen. (read more)